Nestled amidst the towering peaks of the Himalayas, Kashmir has long been celebrated for its mesmerizing beauty, but this enchanting region has much more to offer than just stunning landscapes. For adventure enthusiasts, Kashmir is a true paradise, where the thrill of outdoor activities mingles seamlessly with the region's natural grandeur. In this blog, we'll explore some of the most exhilarating adventures that await you in the "Paradise on Earth."
1. Trekking: Kashmir boasts an extensive network of trekking trails that lead you through lush meadows, dense forests, and remote villages. Whether you're an experienced trekker or a novice, there's a trail for everyone. Some popular treks include the Kashmir Great Lakes Trek, Tarsar Marsar Trek, and the trek to the base camp of the mesmerizing Kolahoi Glacier.
2. Paragliding: If you've ever dreamt of soaring like a bird over breathtaking landscapes, paragliding in Kashmir is an experience like no other. The meadows of Gulmarg and the rugged terrain around Sonamarg provide the perfect launchpads for adrenaline-pumping paragliding adventures. Glide high above the valley, taking in panoramic views of the snow-capped mountains and pristine lakes.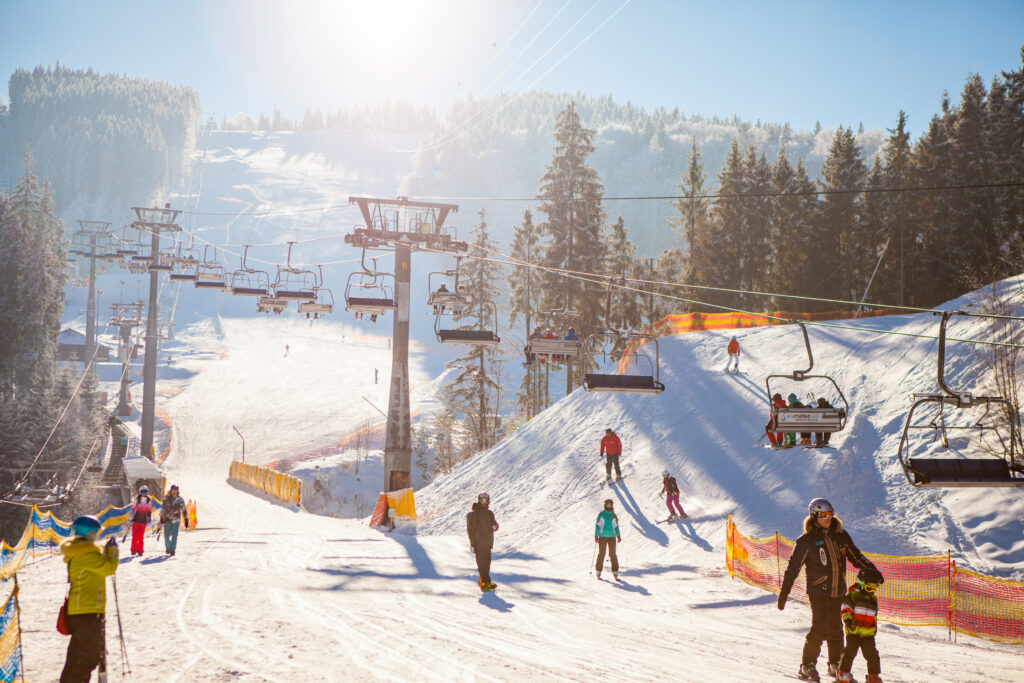 3. River Rafting: The rivers of Kashmir offer some of the most thrilling white-water rafting experiences in India. The Lidder River, in particular, is a popular spot for rafting, featuring various grades of rapids suitable for both beginners and seasoned rafters. The rush of navigating these waters amidst lush greenery is a memory you'll cherish forever.
4. Camping and Bonfires: For a more relaxed adventure, consider camping in the serene meadows of Pahalgam or the banks of the Lidder River. Build bonfires under a star-studded sky, share stories, and savor the local cuisine. It's a fantastic way to connect with nature and fellow travelers.
5. Skiing and Snowboarding: In winter, when the landscape is blanketed in snow, Kashmir transforms into a winter wonderland. Head to Gulmarg, known for its world-class skiing and snowboarding opportunities. The Gulmarg Gondola is one of the highest cable cars globally, offering access to pristine slopes.
6. Wildlife Safaris: Kashmir is also home to several wildlife sanctuaries and parks. Embark on a safari in Dachigam National Park to catch glimpses of the elusive Hangul deer and other wildlife species.
7. Cycling and Mountain Biking: For those who prefer two wheels, the region offers excellent opportunities for cycling and mountain biking. Explore the picturesque villages and serene valleys while getting your dose of adventure.
In conclusion, Kashmir is not just about its captivating scenery but also about the thrilling experiences it offers to adventure seekers. Whether you're trekking through its pristine landscapes, paragliding over its valleys, or navigating its rivers, you'll find that Kashmir truly lives up to its reputation as a paradise for adventure enthusiasts. So, pack your bags, gear up for the excitement, and get ready to make memories that will last a lifetime in this enchanting land of endless adventures.